What Is Growth Hacking and How Can Your Business Put It Into Practice?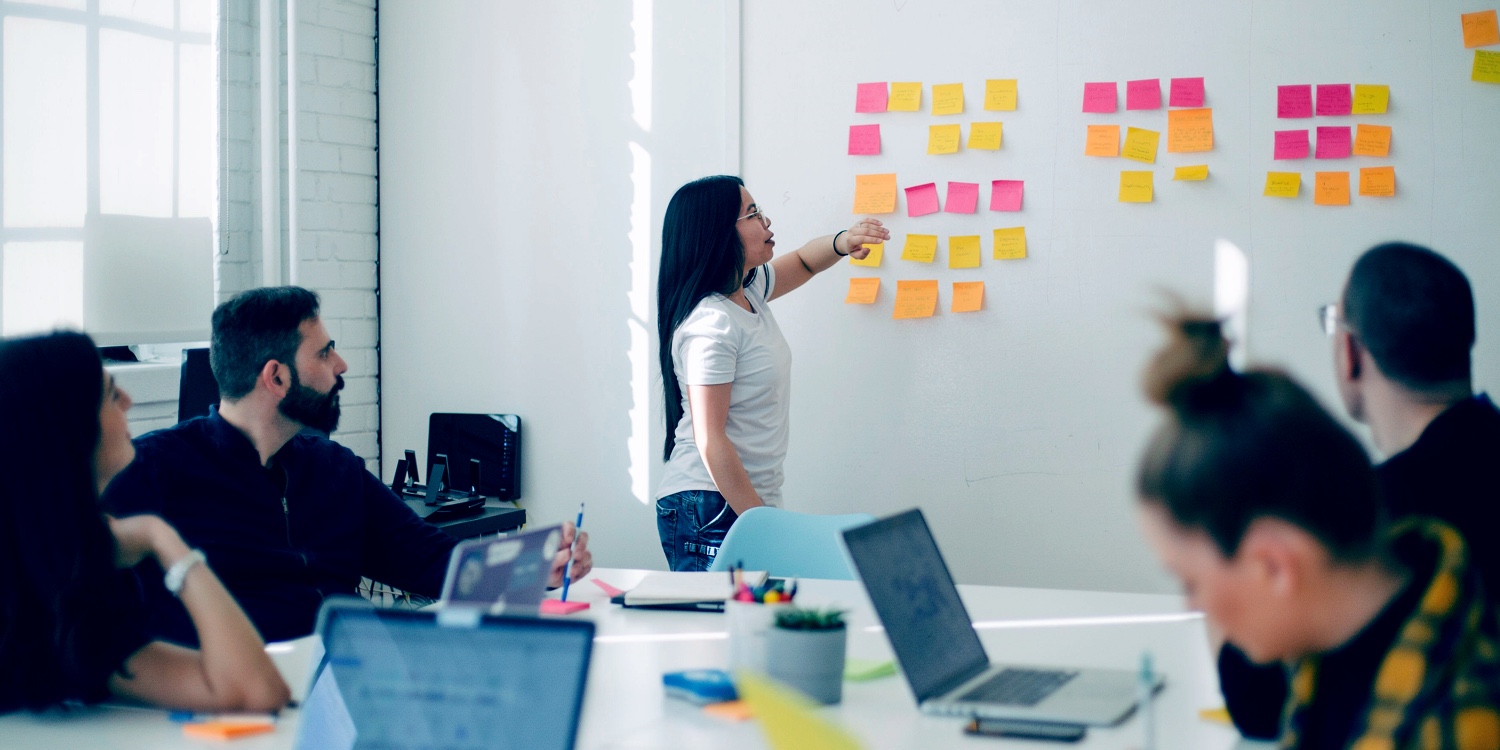 Growth is the most important feature of any business. So it makes sense that growth hacking has become a discipline in its own right. But what exactly is growth hacking? And how can your business deploy a growth hacking program successfully?
"A growth hacker is a person whose true north is growth." So says angel investor and start-up advisor Sean Ellis. He first coined the phrase "growth hacking" back in 2010.
Against a fast-moving business landscape, the meaning of growth hacking can get lost. It is commonly understood to be a means of growing a business to get the attention of its target audience. And, at the same time, maintaining the expansion and retention of a product's active user base.
But it is really about finding a scalable growth model. Anything that goes towards that work you can consider growth hacking.
What's the Difference Between a Marketer and a Growth Hacker?
The difference between a digital marketer and a growth hacker confuses many people. The end goal of each role is the same. That is to find and convert a target audience into a loyal customer base. But there are key differences.
The first principle is focus. A growth hacker deploys a strategic tool, technique or decision for only one reason. That is to support real growth by expanding a customer base to gain and hold a lead against competitors.
Growth hackers are not restricted to the marketing department. Any person within a business — from managers to engineers — could be part of the effort.
The second key difference is capital. It is early-stage startups that often use growth hacking as a way to grow on a large scale. In this setting, it is a way to deploy low-budget, high-impact strategies that aim to acquire as many customers as possible.
Successful growth hackers focus on "going north" as their key metric. Since money is often tight, they adopt creative, innovative and modern strategies to fulfill their goals.
Growth Hacking Alongside Traditional Marketing
Marketing is an entirely different discipline, and a multi-faceted one at that.
Traditional marketing still has a key role to play for most businesses. But digital marketing often operates side by side with growth hacking to hit targets from different directions. Used together, these strategies can have a complementary effect.
Both strategies focus on innovation. Growth hackers will usually work closely with marketing teams to achieve key goals.
A growth hacker sets well-defined business goals. They use new innovations and modern tools to supercharge growth on a small budget. But a marketer typically invests more budget and longer timeframes into their strategies. These work as part of a longer, wider funnel.
Said in another way, growth hackers work from the key metrics outwards. But marketers usually have a much broader and complex set of goals.
Importance of Testing and Iteration When Finding a Growth Hack
Growth hacking is all about finding a scalable growth process. But, as this itself is a process and not a discipline, it can take time to find the most effective hacks. It is innovative by definition. So testing and iteration are essential parts of the process before rolling out any program or strategy.
A growth hacker analyzes a business to find key channels for growth and customer acquisition. Then they use the testing and A/B testing process for fine-tuning. These tools help to measure and scale growth to keep a business moving north.
It is important to test every detail as, fundamentally, growth hacks are hypotheses. That means that experiments are necessary.
A growth hacker must have strong analytical skills to work out which hacks are going to prove effective. And to decide which a business should abandon.
Techniques are often automated and data-driven, thanks to the very modern nature of growth hacking. So this makes testing and iteration far easier, more efficient and low-cost. Even if it may take some time to identify the best solutions.
Growth Hacking in Practice: Designing a Viral Loop
As it is such a new concept, it can be easier to look at growth hacking in action to understand it better. You may have heard the phrase "going viral"; designing a viral loop is a key part of the process.
Viral marketing embodies the resource-light, high-impact ethos by which we define growth hacking.
A viral loop could encourage a user to introduce one or more friends to a product. If two of those friends start to use the product, and they refer it to their own friends, this means two new viral sources. The viral loop will promote a product or service in a strategy that could reach millions of people in a short space of time.
Viral Loops: Rewards and Incentives
Loops often involve rewards and incentives. So you must first determine your audience's motivations. This will then allow you to work out what you will offer users to get them to take the action you want.
This might involve rewarding both the sharer and receiver, or just the sharer. It could involve money-off coupons (10% off your next purchase when you refer a friend), or a charitable donation made with your next purchase. We can design incentives to be shareable — social media can play a huge role in viral sharing.
Facebook, AirBnB and WhatsApp all harness the potential of growth hacking to make great business strides. And now you can too.
It's important to understand that gaining exposure is one of the most important functions of growth hacking. But remember that this type of low-budget, fast-result strategy is not restricted to start-ups and smaller-sized businesses. It is a highly-scalable concept and you can apply it any businesses seeking intelligent and innovative answers to their growth questions.