How to Use Automated Drip Email Marketing to Engage Your Audience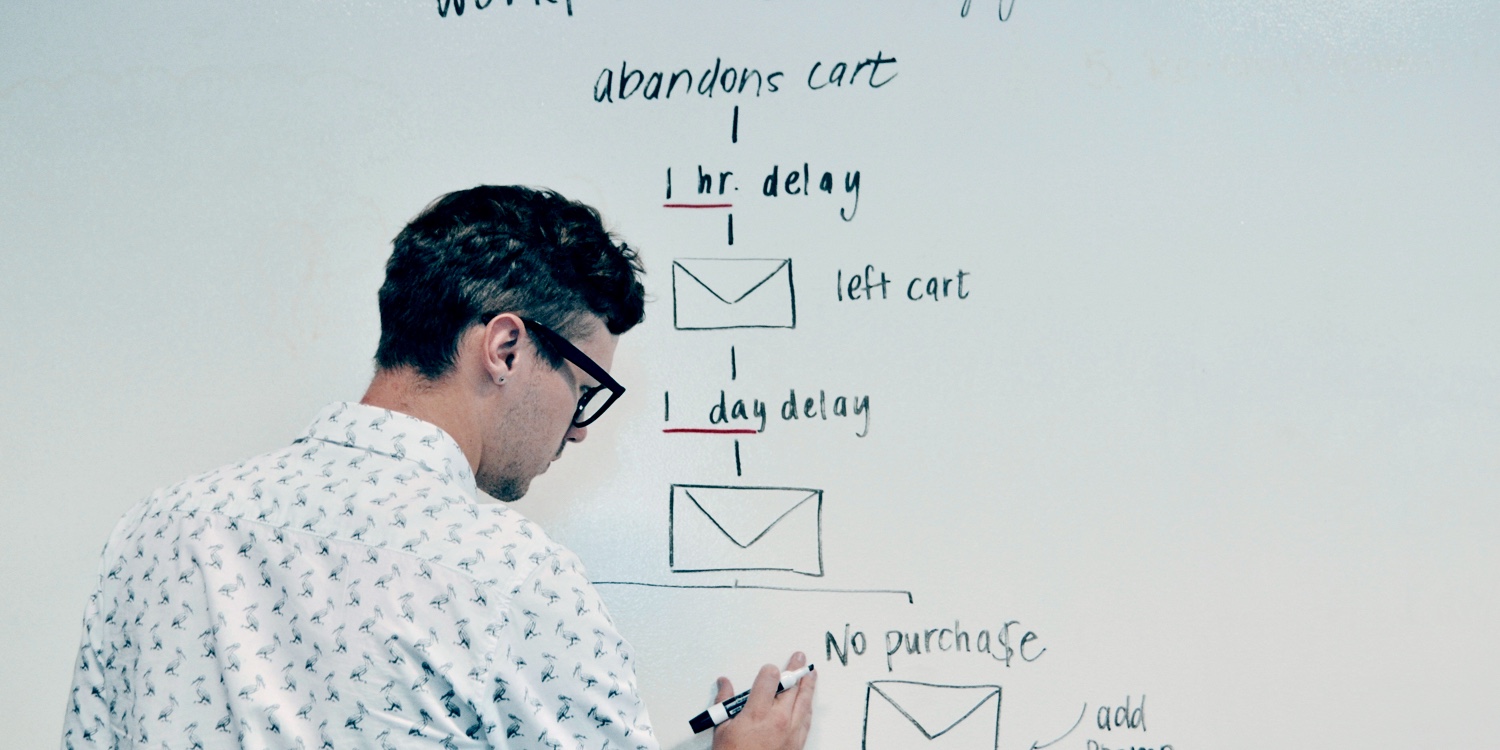 Drip email marketing is a powerful tool. It helps many digital marketers engage their audience, boost sales and secure customer retention. But you are able to use personalization and optimization to improve your drip marketing strategy even further. We'll show you how smart marketers are using email to reach, activate and retain their diverse customer bases.
Marketing can be a pretty complex landscape. The progress of low-cost tech means more and more tools have become available to all marketers. This has led us to a problem. For the modern marketer it is no longer a case of just using the tools they can access. They must pick which tools in their vast marketing toolkit are worth their time and investment.
Listen to the tall-talk and you may be led to believe that 'email marketing is dead'. Every serious marketer knows that this is not true. But it is not a wholly unfounded claim. Email marketing has surely evolved in recent years. Where aimless and random emailing once produced good results, businesses now have to be more strategic in their approach.
This isn't in any way exclusive to email marketing. In a modern market, any business that doesn't have the right direction behind all their processes are destined to stunt growth or fail to keep customers.
Why Email Marketing?
Let's get this started by explaining exactly why email marketing is important. And tell you why it is still a highly relevant marketing channel for your business.
We have already admitted that the days of firing endless, generic emails to an endless email list are long gone. However, email marketing remains a highly effective marketing tool. Here are some recent stats from Wordstream:
59% of B2B marketers say email is their most effective channel in terms of revenue.
Consumers who purchase products through email spend 138% more than those that don't receive email offers.
In the UK, for every £1 spent on email marketing, there is a return on investment of £38; in the US, it's $44.
These stats go just some of the way to show exactly why marketers should still be using email marketing. It can clearly help engage their audience and increase their profits. In fact, 49% of businesses are doing just this, using some form of email automation.
What Is a Drip Email Sequence?
There are many marketing tools and strategies we should be using when building our email strategy. Remember, taking a random, scattergun approach just doesn't work anymore.
One of these tools is automation. Marketers often use automation to run drip campaigns. TrackMaven defines a drip marketing campaign as:
"[…] a method used in direct marketing to acquire customers through lead nurture programs. It involves sending marketing information to prospects repeatedly over longer periods of time in order to nurture prospects or leads through the marketing funnel."
For example, a business may use a drip email campaign as a powerful way to take their audience from the 'awareness' stage to becoming a paying customer. Once a user has signed up to their mailing list a sequence like this may be used:
Email 1 (Day 1)
Intro – thank you for joining the mailing list

Email 2 (Day 4)
Trust building – an email that highlights why the business understands the customers' pain point

Email 3 (Day 7)
Sale – offering a direct solution to their problem

Email 4 (Day 14)
Reminder – a gentle reminder of the solution and a special offer
The content and length of emails, and the space between sending them, will vary depending on the business and the industry best practices. But this is a general outline of every drip campaign.
The Power of Personalization and Drip Email Campaigns
How many emails do you get in a week that start with 'Dear Sir/Madam', 'Hi' or 'Hello *wrong name'. On these occasions we find ourselves hitting the delete button without a second thought.
Marketers often automate drip campaigns, meaning they are set up and run without the need for human input. But personalizing those emails is a powerful way to connect to your audience.
You can personalize emails with any data that you collect from your audience. At a minimum, this would include their first name so you can address them properly at the beginning of your email. However, including other detail is a great way to show you know your audience and grab their attention.
"74% of marketers say targeted personalization increases customer engagement." – eConsultancy
User Activation and Retention
User activation is one of the least leveraged and understood, yet most important aspects of business success.
A drip email campaign ensures that users who otherwise may become stagnant in their use of your product or service, remain aware of the benefits and use cases of the solution.
Where a drip campaign is used as part of an educational process, it also ensures that users continue to see the increase in benefit. This increases the number of users that continue to use your product.
Similar to user activation, a drip campaign can also be used to re-engage past users of your product or service. This may be as simple as using a campaign that reminds those users of why they once engaged with your business and the benefits you bring to the table.
A drip campaign can also be very strong when your product or service has new features or updates. Using a sequence of well-written emails can re-engage users and educate them on the improvements you have developed.
Drip Email Optimization
There is a lot of content around drip email best practices. But at the end of the day, every business, audience and market are different. This means that different aspects of email marketing work better in some cases than others.
To truly optimize your drip email campaigns A/B testing is a great idea. Put simply, an A/B test is running tests on 2 or more emails to see which ones work best. By changing just one aspect of each email you can understand which variations of each element perform well in your unique situation.
Some areas you may test include:
Email content (text, images, video)
Subject lines
Send times based on customer time zone
Using segments of your audience to tweak content.
We can see that drip campaigns are a powerful way to reach, engage and retain your customers. By building smart drip campaigns, a business can automate much of their marketing. And, so, this allows them to focus on other areas that benefit their customers. Doing this also ensures a strategic approach to marketing, with drip campaigns taking recipients from one position (awareness) to another (purchase) easily.