How to Find SEO Issues on Your Website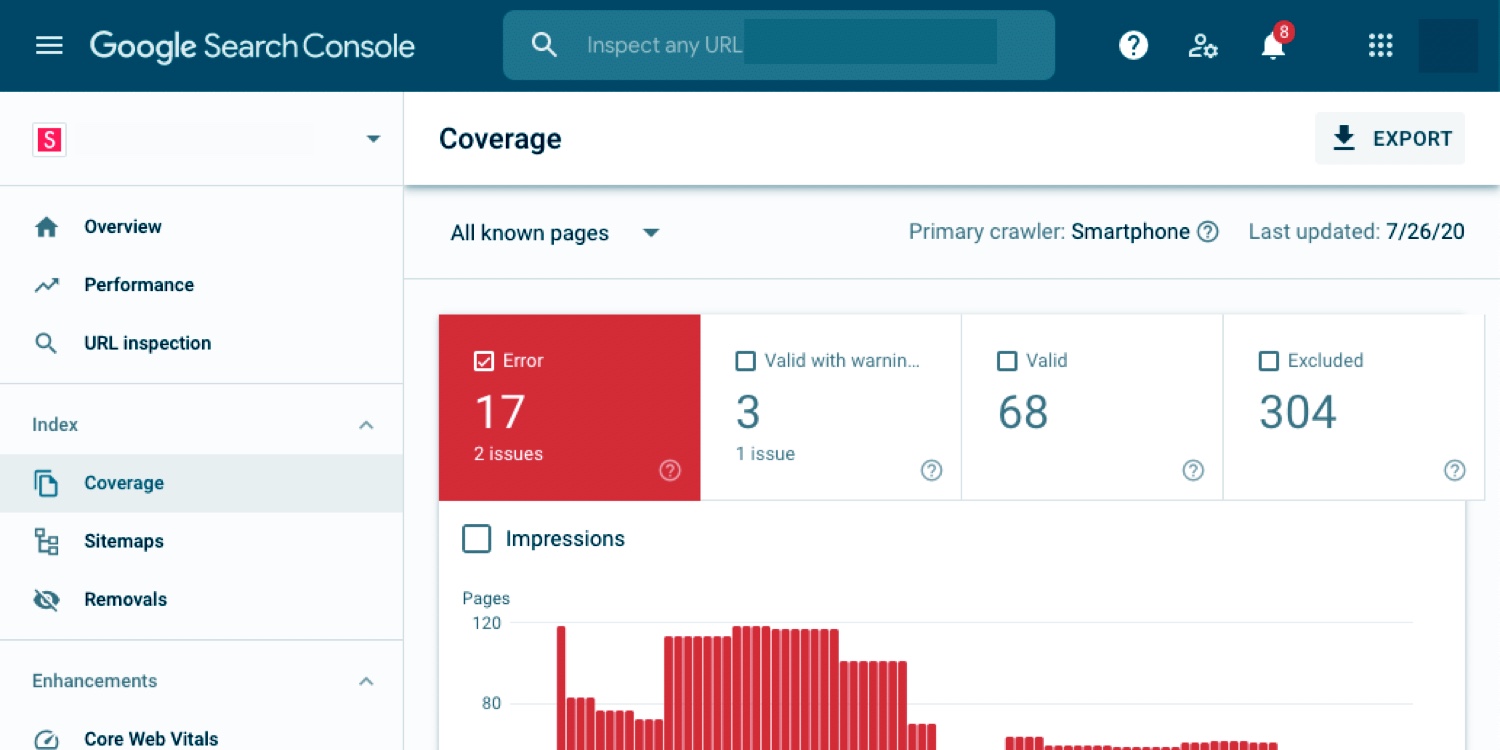 SEO issues can cause problems with Google, Bing and other search engines. Many sites have bugs with sitemaps, schema markup, canonical links, 404 pages… The list goes on! Fixing these bugs on your website can be a quick way to improve search engine ranking.
SEO is important for digital businesses. With more competition than ever, ranking well in Google can drive a huge growth opportunity. But SEO also presents a risk, making it imperative to rapidly tackle any SEO issues that arise.
You might think about content marketing and technical SEO independently. These on-site SEO concerns are where you have most control over SEO bugs and issues.
It is simple to pick up basic SEO issues with content by having a review process in your team. But technical SEO can also change over time – often due to forces beyond your control. So it is particularly important to use tools and processes to find and fix these issues.
The process of finding SEO issues can be greatly automated. Leveraging third-party and home-grown tools, you can keep your on-site SEO operating well. Tools like these crawl your website, alerting you of any issues. Your team can fix these issues quickly before they impact your SERP performance.
Mobile-first Indexing
Without doubt, one of the biggest SEO issues that sites face comes from the mobile web. Google is moving to mobile-first indexing. Using their Smartphone Crawler, Google sees your website the same as a mobile phone visitor. So it's important you ensure your SEO is fine-tuned to a mobile-first world.
Google provides a mobile-friendly testing tool. This is a good place to start, as it gives you a simple signal about whether Google views your page as mobile-friendly. Run this on a few pages to see where your site currently stands.
You should also check that the same content and SEO markup are being served to mobile and desktop devices. If you have a responsive website, this is less likely to be an issue. But check out Google's mobile-first indexing best practices to be sure.
Along with the mobile-first trend, is an increasing importance of page speed ranking factors. Core Web Vitals are a recent tool that measures key performance KPIs, like largest contentful paint (LCP) and first input delay (FID). These metrics are close to what Google uses as ranking signals.
On-page SEO Issues
On-page SEO involves both technical problems and content SEO. Technical SEO may cover things like schema markup, image optimization and the presence of canonical tags. Content SEO concerns itself with the textual and visual content of the page. But it also includes 'invisible' content like page titles and meta descriptions.
Start with keywords. You shouldn't litter keywords through your content for the benefit of search engines. But it does make sense to use keywords and phrases in page titles and content headings. Of course, Google is smart enough to work with synonyms and alternative phrasings. This has a small benefit. But there's no evidence that keywords in meta descriptions help in ranking.
Tools like Yoast SEO can help with on-page content SEO. Yoast is a WordPress plugin that scores your posts and pages on many factors. These include keyword density and presence of internal and external links. Using Yoast, and similar SEO tools, you can ensure a high bar for your content.
URLs are also an important on-page SEO factor. You should ensure that your URL contains your target keyword, avoiding any unnecessary words, in the pathname. Use your keyword, hyphenated, removing any fluff words like 'a' and 'the'. A URL like /blog/seo-issues/ is great.
Sitemap Issues
Sitemaps provide to search engines a list of URLs that exist on your website. Google uses sitemaps to discover pages on your website, in addition to its direct crawling of pages. If you have sitemaps, search engines will crawl them often. This allows your new pages and content updates to be indexed quickly.
Chrome extensions like Greenlane SEO Sitemap Tools are useful. Greenlane allows you to validate and inspect your sitemaps. If you have a large website, you may wish to ensure the presence and accuracy of lastmod. This can serve as a hint to prompt search engines to recrawl changed content.
You should occasionally check Google Webmaster Tools for sitemap issues found by Google. You can find this tool under Index > Sitemaps. As Googlebot crawls your sitemaps, it will alert you to any problems it finds in this report.
Regular Audit to Find SEO Issues
An SEO audit is a whole-site or cross-section analysis of ages on your website. Audits can help you find content and technical issues that might have otherwise gone unnoticed.
You may wish to conduct a content scope analysis as part of your audit. This process maps out the content you wish to have on the website, focusing on topics and specific keywords that are important to your business. This is a good way to find potential content gaps on your site.
Ensure you have content ranking well for each goal. If content is not performing well, you may consider deleting it or combining it with other content. The Keep, Add, Combine or Kill approach is a good strategy.
You may also want to use an automated crawler as part of your audit. Such crawlers can find issues with your website and content, producing detailed reports of broken pages. This is a good way to find broken links and duplicate content issues.