How to Build a Guest Blogging Strategy That Drives Leads to Your Website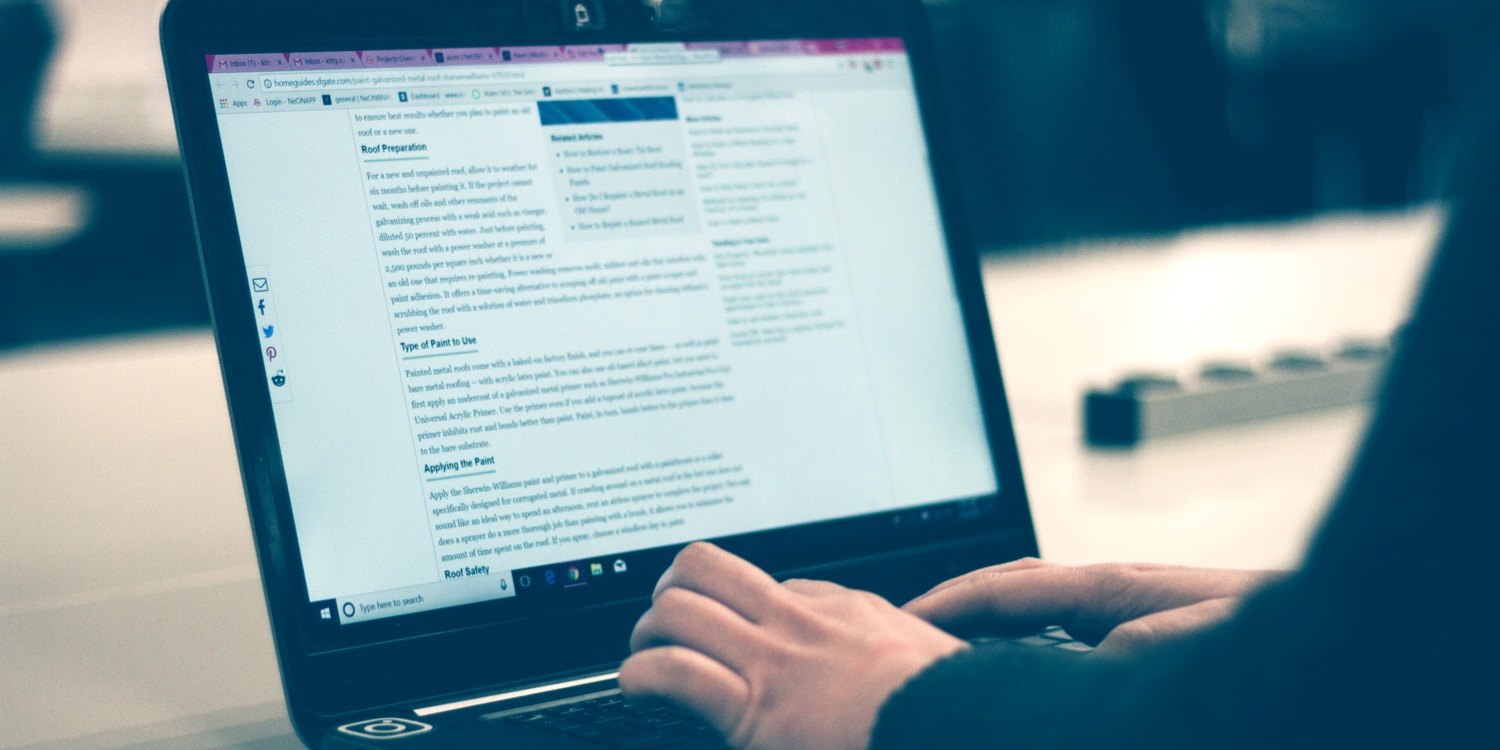 Guest blogging is an important and often-lucrative marketing tool for many online businesses. With over 2 million blog posts published daily, it may seem impossible to cut through the noise. But, by creating unique content and posting it on websites and blogs other than your own, you can leverage this broad network to drive leads to your own website. This is where the right guest blogging strategy can make all the difference to your business.
The nature of blogging has slowly changed over the years. Much of the change has been a natural evolution. But some change has been driven by Google and other search engines. In the early days of the Internet, it was people – not businesses – that shared blogs. They were mostly personal diaries. Most were either single-author creations or collaborations between several authors and usually centred on specific niche topics.
Blogging really took off at around the turn of the century. The number of blogs grew from just tens in 2000 to over 500 million today. Bloggers and businesses publish over 2 million new blog posts every day. Many of these are guest posts.
Guest Blogging and Backlinks
Guest blogging is a two-way street. Blog owners hope to increase traffic to their website, and guest posters aim to drive leads to theirs. Developing a guest posting strategy that works is a vital part of any digital content marketing strategy. But the scene is very different now than it was before Google rolled out Panda and Penguin in 2012. And it's important for you to know why.
For a while, the primary purpose of guest blogging was to establish backlinks to your website. It was a cheap SEO exercise that did much damage to the web overall. Many bloggers involved lost a great deal of credibility. It also resulted in massive amounts of thin content, much of it practically unreadable by human beings. This content was created with the sole purpose of gaming the Google search algorithm. For a while it worked. Google appeared to go along with it, but then things changed very quickly.
The Impact of Google's Penguin and Panda Updates on Guest Blogging
In 2011 and 2012, Google launched two updates to its search algorithm. Google devised the Panda algorithm to detect keyword stuffing and duplicate content. Over time, it has evolved to become a sophisticated adjudicator of quality. The Penguin algorithm examines the backlink profiles of sites it assesses, penalising links it considers spam.
Getting on the wrong side of these algorithms is never good news. For some businesses, it has proved disastrous as site-wide penalties set them cascading down the search engine results pages. Guest blogs posted on spammy websites and article directories not only lost their value; suddenly, they became harmful.
Today Google has a far more granular approach. Panda and Penguin, now integrated into the primary algorithm and running in real time, can penalise specific links without necessarily downgrading the website. But the dangers are still there, and your guest posting strategy should take them into account.
Guest Blogging and Quality
Naturally, guest blogging is about far more than creating backlinks. Backlinks should be a secondary consideration. Readers come first. If you are an authority in your field and have exciting things to say, then guest blogging is the perfect way to demonstrate your expertise and to influence your readers. If you are a business, guest blogs that inform people on topics relevant to your business activities are an excellent way to promote your brand and drive leads.
Backlinks are valuable too. But links from certain low-quality spammy blogs will not benefit you at all and could be detrimental. These links may adversely affect your SERPS rankings.
How to Find Blogs That Accept Guest Blog Posts
Naturally, you will need to find blogs that are willing to take your guest blog. Doing so can be time-consuming.
There is little point in redoing work that has been done already and is freely available. The web has numerous lists of blogs that accept guest blog posts, and there are even lists of those lists. You can find many of these lists by searching Google, using the time range filter to get more relevant results.
Once you locate the lists, you will need to select authoritative sites that reflect your niche and have adequate domain authority (more below). Be warned that often these lists are out of date and things will have changed. So you will need to check each potential site individually.
You may prefer to build your own lists. This is particularly useful if your business operates in a small niche or you wish to target smaller blogs. Just search for blogs in your niche, adding "guest blog" to your search terms. Yes, it takes time, but the research is worthwhile ultimately.
What to Do When You Have Found a Target Website
If it is a quality blog, then you need to engage at a personal level. Avoid sending proposals to generic email addresses such as sales@ or support@. If possible, find the name and contact details of the contact person using LinkedIn. To find the correct email address, you can use Email Hunter to find emails associated with a domain name.
When approaching a blogger with a proposal to write a blog for their website, provide as much detail as possible about the blog. Open your mind to any suggestions or modifications they may have. Be honest regarding your aims. A guest blog should benefit the website and the author – a win-win situation.
Write the blog adhering to their guidelines and style criteria, always focussing on quality and avoiding spammy links. Send it to them for comment. If you make an excellent job of it, then it is likely that the blogger will publish your post.
Domain Authority of Targeted Guest Blogging Sites
As we have indicated above, you should only post blogs on websites that have adequate domain authority (DA). There are some caveats to this. Google no longer publishes PageRank, as doing so used to attract too many spammy activities. However, the SaaS company Moz uses a sophisticated 40 parameter algorithm to asses the DA of any website. The DA calculation assesses a website on a logarithmic scale from 1 to 100. There is a much greater difference between 80 and 90 than there is between 20 and 30.
Sites with a high domain authority tend to rank high in search engine results pages. You should always target blogs with a high domain authority to capture a sizeable audience. This ensures that the blog post will drive sufficient leads to your business.
DA isn't the only metric to consider however. There are several others, such as traffic, freshness and post frequency. These are all important signals and you should consider defining strict criteria for the blogs you are targeting.
Follow and No Follow Links
Some sites that accept guest posts have strict rules regarding follow and no follow links. To clarify:
Follow links are recognised by Google as links to your website and are analysed as such. This is usually to your benefit but, as we have indicated, occasionally to your detriment.
No follow links also work as hyperlinks but are ignored by Google. So they will neither improve nor detract from your Google ranking.
Typically, a blog might allow you a single follow link towards the end of an article, but other links must be no follow. In some cases, blogs that accept guest posts will prohibit follow links entirely.
However, remember that you are writing your blog firstly for readers, and only secondly for search engines. No follow links are just as effective at driving leads to your website.
That should be all you need to get started on your guest posting strategy. It does require some time and effort. But it is also rewarding and a great way to promote your personal brand and your business.